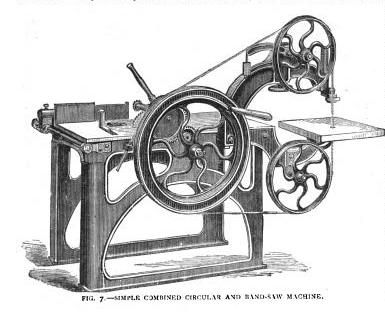 The Multiple Advantages of Paddock Guides
Prevents blade crystallizing
Provides better blade support
Improves machine operation
Permits higher production and quality levels
Ball bearing wheels are interchangeable
High Quality Band Saw Guides Since 1921
Paddock band saw guides are backed by nearly 100 years of experience in manufacturing ball bearing band saw guides to offer you the finest quality machinery available. We introduced the first friction-free guides back in 1921 and have continued perfecting our guides to assure efficiency under all conditions.
The thrust wheel holds the back of the blade while the two front wheels give support to the side of the blade. Because the wheels run with the blade when stress is applied, blade heating and crystallizing are eliminated, and so then, is blade breakage.
Side wheels are identical and interchangeable with thrust wheels, (which take all significant wear), thus, extending the life of the guide. Guide wheels are constructed and positioned to provide maximum blade support, and they are permanently sealed and lubricated.
Benefits to Owning Paddock Guides
Paddock Tool Co. Inc. uses premium ball-bearing guides that eliminate friction and extend the life of your band saw blade.  Our guides also feature multiple dimensions of support for the best in performance.  In addition, Paddock guides are easy to assemble and are compatible with a number of different band saw models.  
Contact
paddocktool@gmail.com
Tel: 913-621-3234
Fax: 785-670-8435
Hours
Mon - Fri: 8am - 5pm
Sat - Sun: Closed
Payments 
Credit Card, Paypal, Cashier's Check, Money Order, C.O.D., etc.