A History of Paddock Tool Co. Inc.
Paddock Tool Company began in 1921, in the back of grandfather's (Harry Miller's) pattern shop in Kansas City, Missouri. Grandpa was a pattern-maker and made a place at the back of his shop for an older, retired gentleman in the neighborhood (Joseph Paddock), to work on his inventions. Mr. Paddock designed a three-wheeled band saw guide to absorb friction and extend the life of the band saw blade. Grandpa used one of the guides at the shop on his old American band saw and it worked beautifully. Mr. Paddock had told his wife that when he died, he wanted Grandpa to have his inventions and whatever else he had worked on at the shop. So, when Mr. Paddock passed away, Grandpa bought the band saw guide business for $150.00…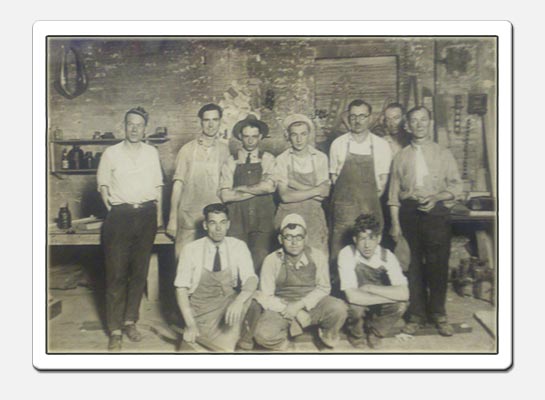 …Not much developed with the new guide business as the pattern shop continued to thrive, creating wood patterns to be cast in aluminum for industrial parts to build a burgeoning American industry. When the Great Depression rolled around in 1929, Mr. Johnson approached Grandpa looking for work. Grandpa said he didn't have any work for him, but he could sell this new band saw gizmo if he wanted. Mr. Johnson's reply was, "I can sell anything." And so he did. Johnson took off in his Nash convertible and distributed the Paddock band saw guides throughout the Midwest and Northeast.
…Grandpa continued to run the shop and grow the guide business until he passed away in 1964. At that time, my father, Conrad Miller, Sr., purchased the business from Grandpa's estate. Dad and "the boys" developed a smaller guide – the Model #10- in 1971, and then the mini-guide -the model #0- in 1974 to meet the demands of the newer, smaller saws on the market. In 1989, the pattern shop was closed and Dad sold it to one of the younger pattern-makers who moved it to Atchison, Kansas. At that time, I went down to work with Dad at Paddock Tool and help out with the business.
Dad passed away in 1993, and I purchased Paddock Tool Company from his estate. My son, Ben Wiseman learned the business in 2010. He and his wife Darci manage a branch of the company in the Great Northwest. So, today we are a fourth-generation company,We still run the company as if Grandpa Miller were looking over our shoulder and demanding 100% top quality craftsmanship and production of a beautiful end product for the customer. We still put the customer first and are proud to be the distributors of Mr. Paddock's most excellent invention.
Terry Miller, President
Paddock Tool Company, Inc.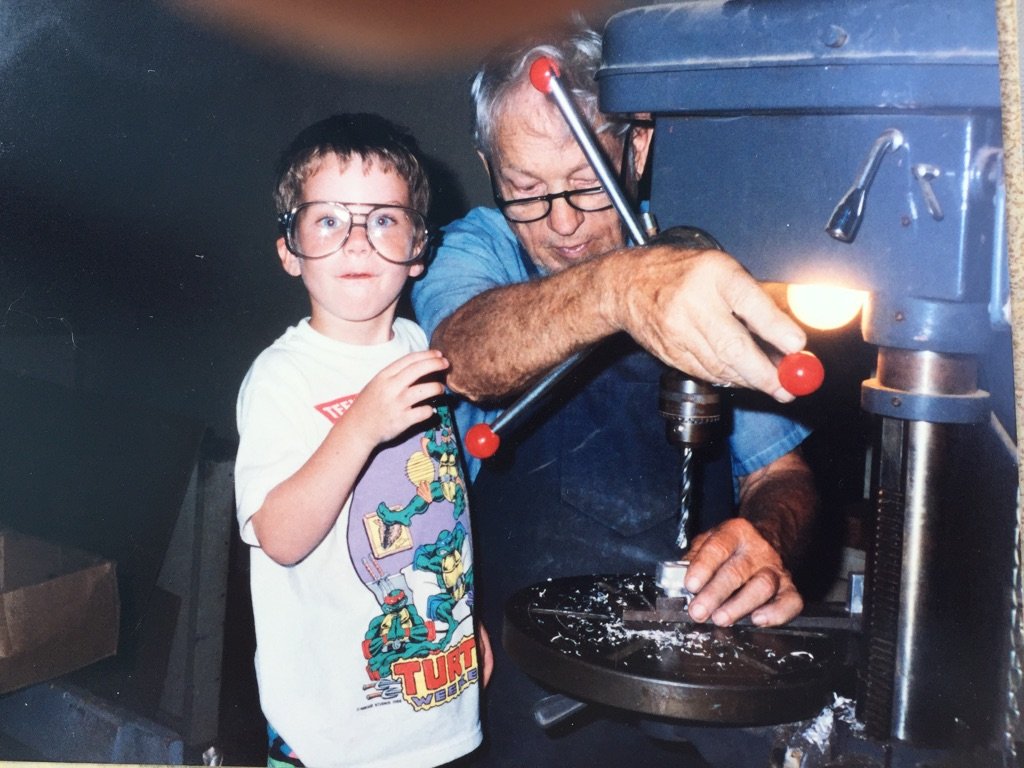 Contact
paddocktool@gmail.com
Tel: 913-621-3234
Fax: 785-670-8435
Hours
Mon - Fri: 8am - 5pm
Sat - Sun: Closed
Payments 
Credit Card, Paypal, Cashier's Check, Money Order, C.O.D., etc.